You might have noticed that the logo in the top left-hand corner of the page has changed.
The little guy in my logo is a fiyapop. Fiyapops are industrious characters who hold interesting jobs such as:
Trumpet Playa!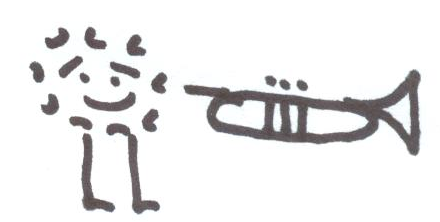 Radio D-Jay!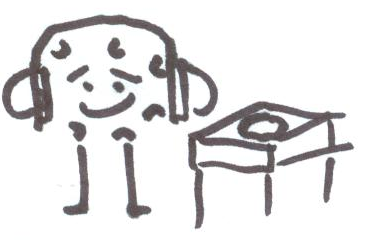 House Painta!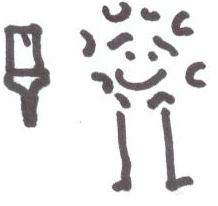 Go-Kart Race-a!


I created these guys one day after a conversation with my good friend Ben. I forgot what we were talking about, but I saw the character in my mind, and drew it a piece of notebook paper in pen. I kept adding to the drawing, and have since spent some doodling these little guys. I've decided they're a part of my "personal brand" here on the site. I plan on incorporating them into future designs of the site, and posting more characters here.
The guy currently in the logo is House Painta!, just without his brush.