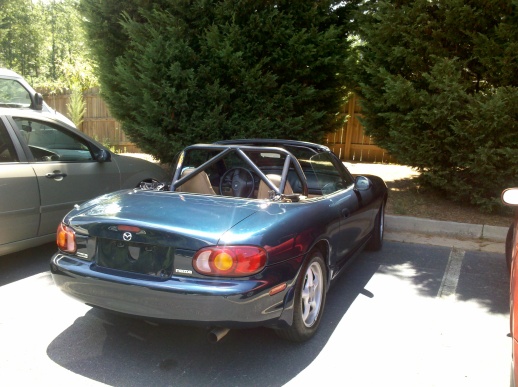 Last Thursday I made my final payment toward my college loans, paying them off completely. I'm now debt free!
I graduated from Auburn in 2009 with a total student debt of around $26,000. The weight of this debt seemed crushing. Before I could venture into the world and discover unique and exciting ways to live, I felt I had to get this debt out of the way. My payments were $300 a month, and that seemed like an enormous obstacle to my freedom.
I saved up enough money to pay off my largest and highest-interest loan (6.8% interest!) and… bought a car instead. My 2008 Mazda3 was an excellent car at a decent price, but the purchase resulted in having more debt to pay off (about $9,000 more!)
Early in 2011, I finally came to the realization that being debt free really was a major goal of mine, and I ought to pursue it with all I had. So I started making extra payments on my car as often as I could. I moved to a smaller, cheaper apartment. I sold a couple hundred dollars of my junk (while donating a large portion of it to Goodwill.)
I paid the car off in April 2011, moved to a smaller apartment in June, and then sold the car in July for an older, cheaper, higher smiles per gallon Mazda Miata. I took the profit from the car swap and applied it directly to that largest, highest-interest loan I avoided paying in the year previous. I cut my expenses down as far I felt I could, and applied every penny I could to paying off my remaining loans.
After a peak of around $34,000 of debt, I am now debt free! Not only do I have my diploma, but I've also paid for it. February 9, 2012 was my graduation day.
Here a list of blogs that inspired me and kept me motivated throughout the debt payoff process:
Now that I'm done with debt, I feel free to pursue more exciting goals. It's a little scary not to have a single financial goal anymore, as it means I need to solidify my plan for saving for my future, purchasing a house, and funding my dreams.
Even though the sheer number of possibilities seems dauntingly endless, I'm excited about my debt-free future!