This Sunday and Monday, I finally made it out to see some of the tourist spots.
Sunday, I took the Metro to the Hollywood Blvd/Highland Ave stop. As I was riding the escalator to street level, I heard loud music playing. Turns out a local B-Boy crew was laying it down on the Walk of Fame: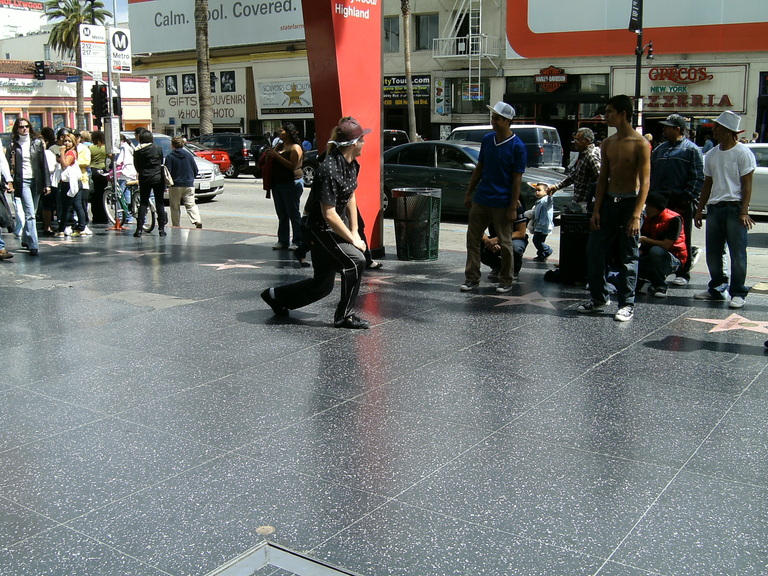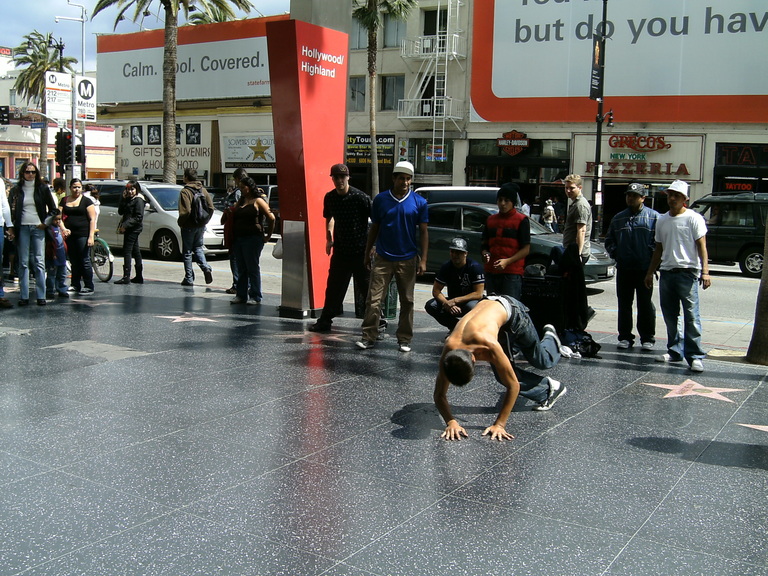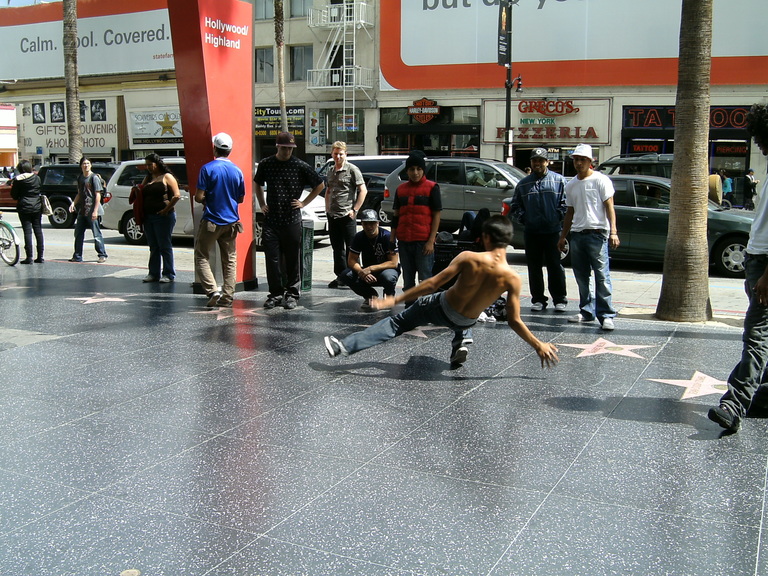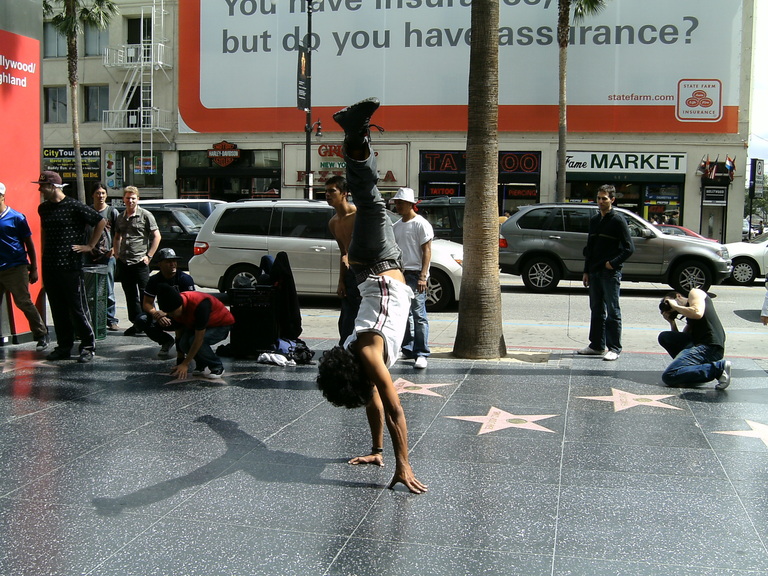 After watching the dancers for a few minutes, I started to walk around and check out the stars on the sidewalk. At the Chinese Theater (I think?), I found Eddie Murphy's footprints: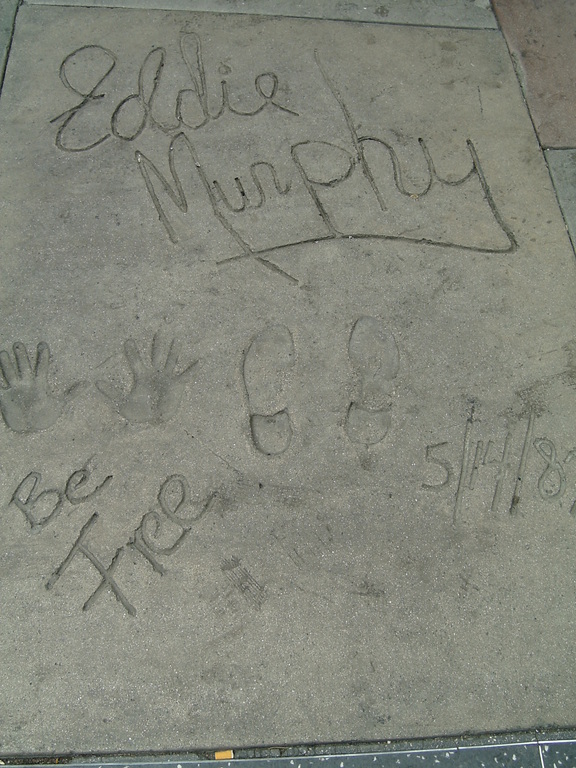 I then found my way to the top of a nearby shopping center, where I had a bird's-eye view of the performers below: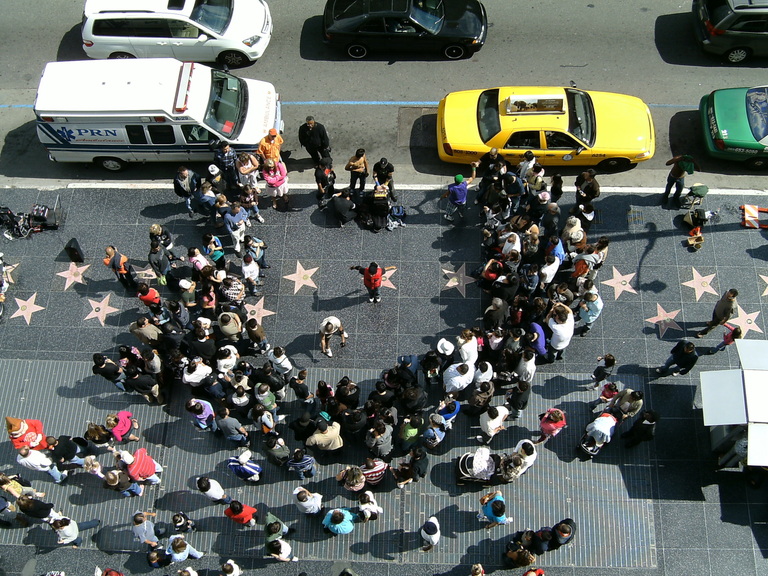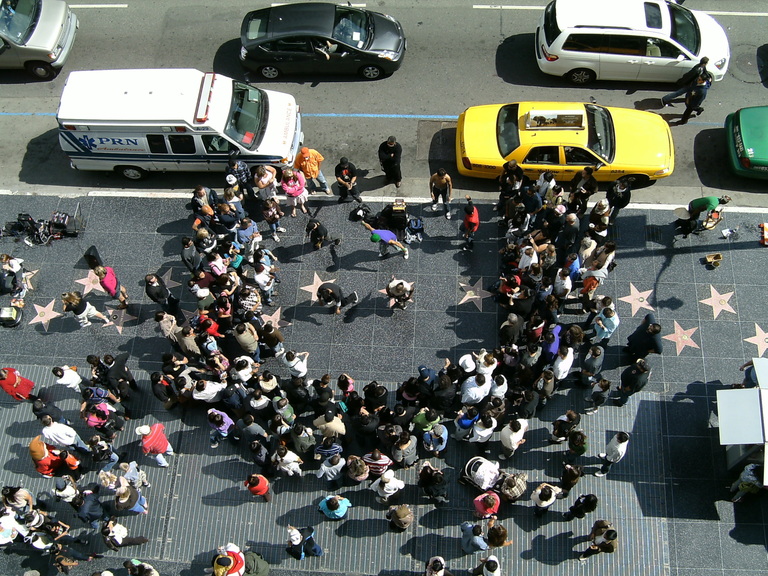 This singer was in the middle of an acoustic cover of Rihanna's "Umbrella" when I took this picture: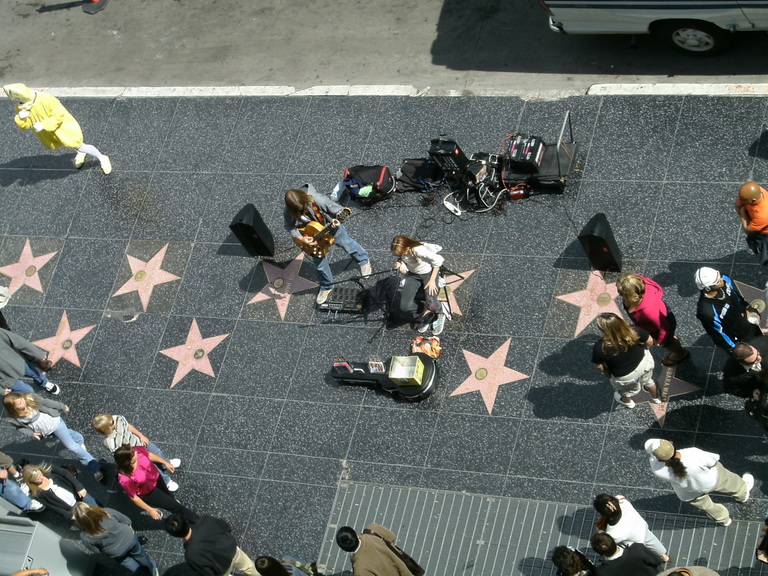 After taking in the sights at the Walk of Fame, I started exploring the other blocks in the area. I'm not sure where I found this poster, but I thought it was interesting: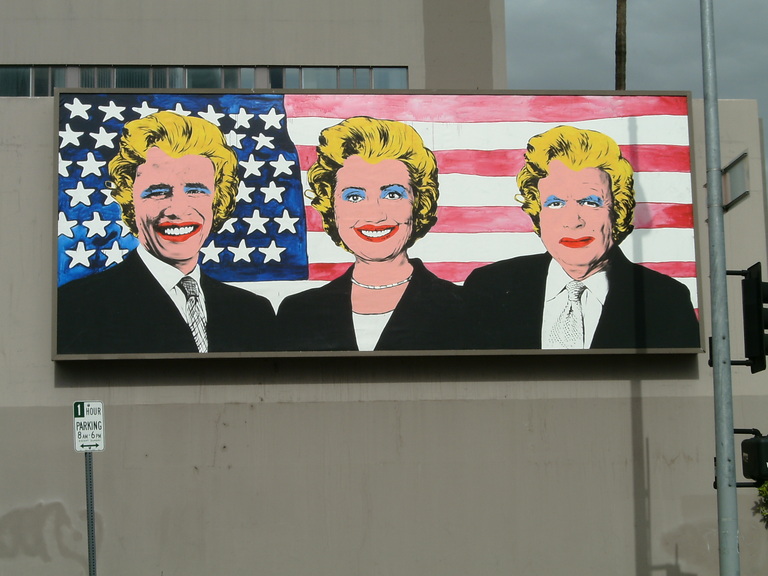 Here's the famous Hollywood sign as seen from Sunset Blvd: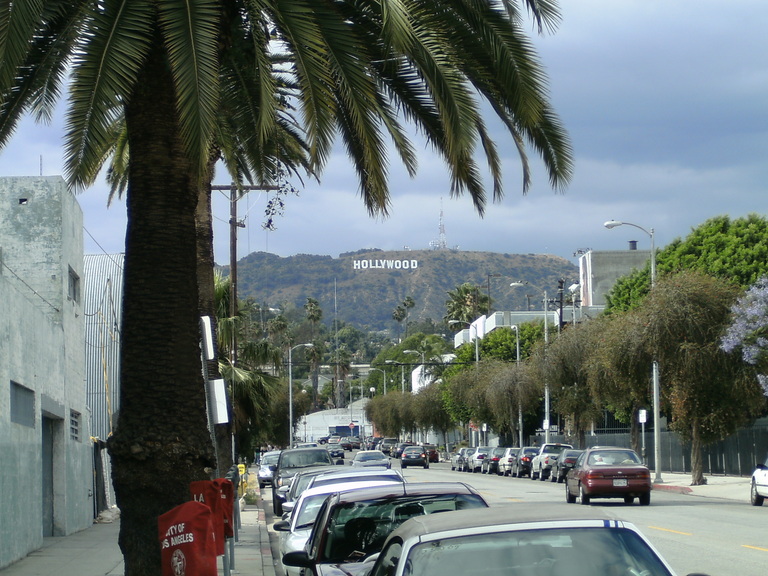 I've never seen such a big advertisement before: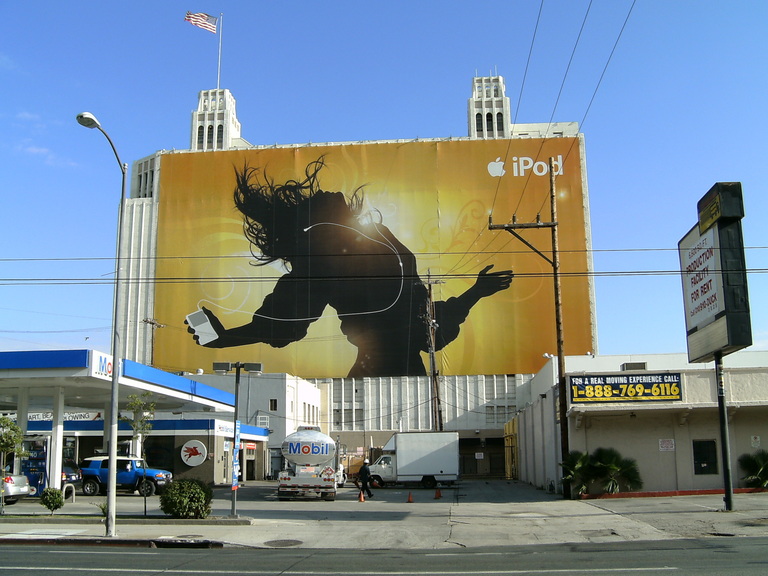 I ended up making a wrong turn on Santa Monica Blvd (actually just missed the right turn,) and here's where I ended up. Scary neighborhood, that ;-)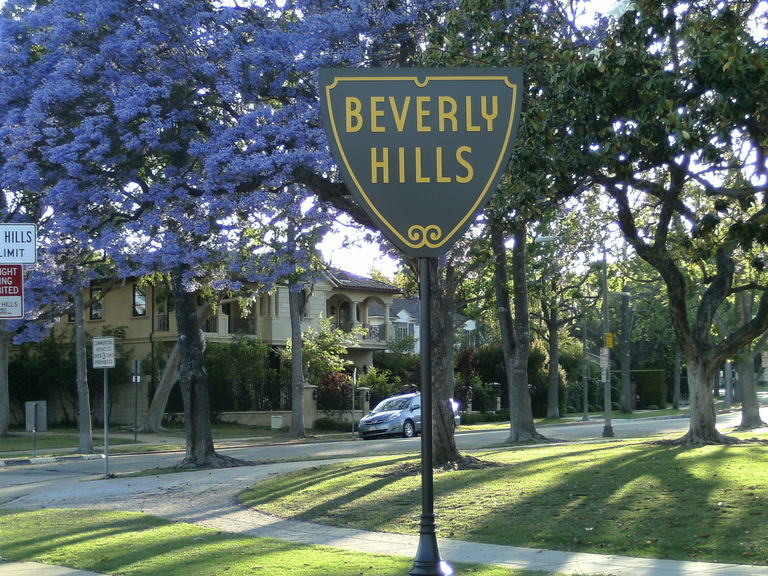 Actually, that was the only place where I was approached by what appeared to be a homeless person. She didn't look the part, though (she seemed to be well dressed,) but she approached me asking for money to get off the street. It was quite bizarre.
I continued to "Sunset Strip" (I think :-), where I found a newspaper box for The Onion, which I was quite excited to see. It was empty, though.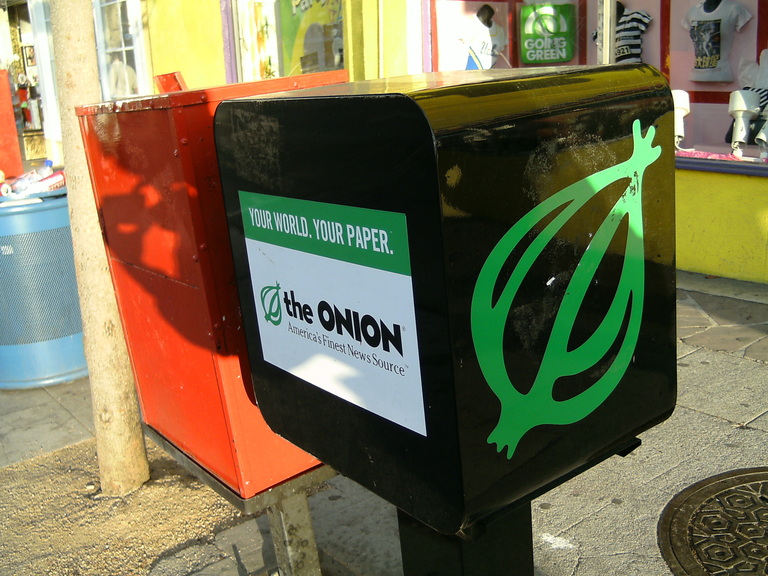 In the same area, I came across this random expensive-looking car ;-)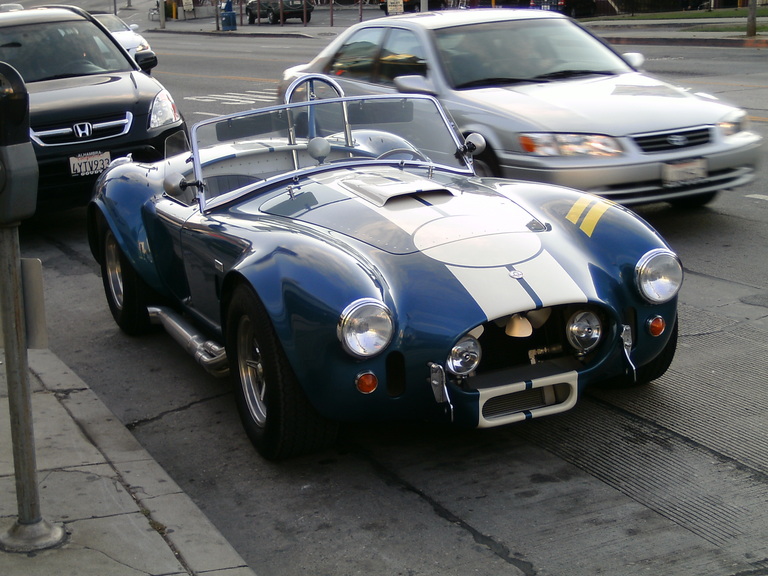 From a nearby parking lot, I saw this view of some buildings: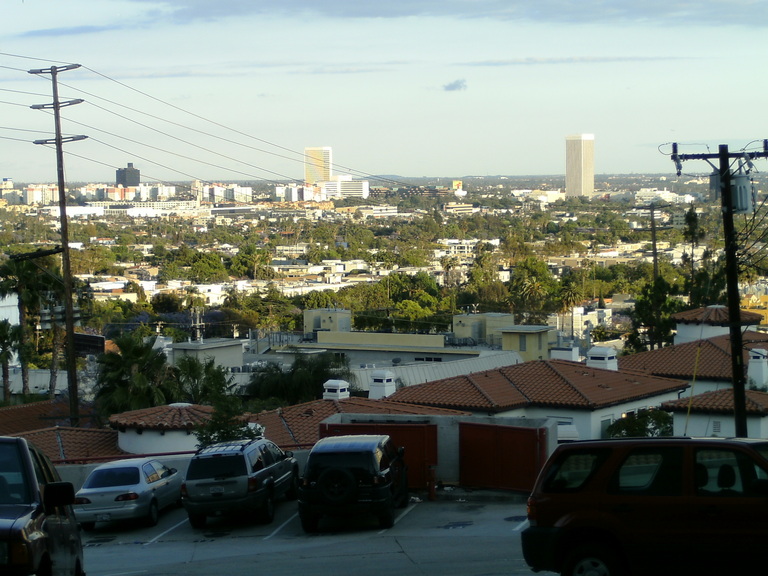 The hill I was on was quite steep. After riding and walking up the hill, I coasted down at great speed. Luckily, the coaster brake on my bike was enough to slow me down at the red lights ;-)
On Melrose Avenue, I saw this piece of art on a building: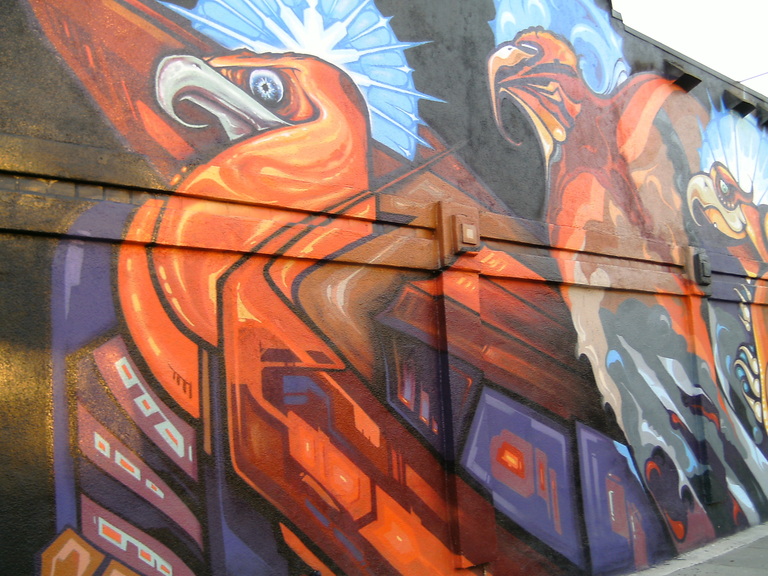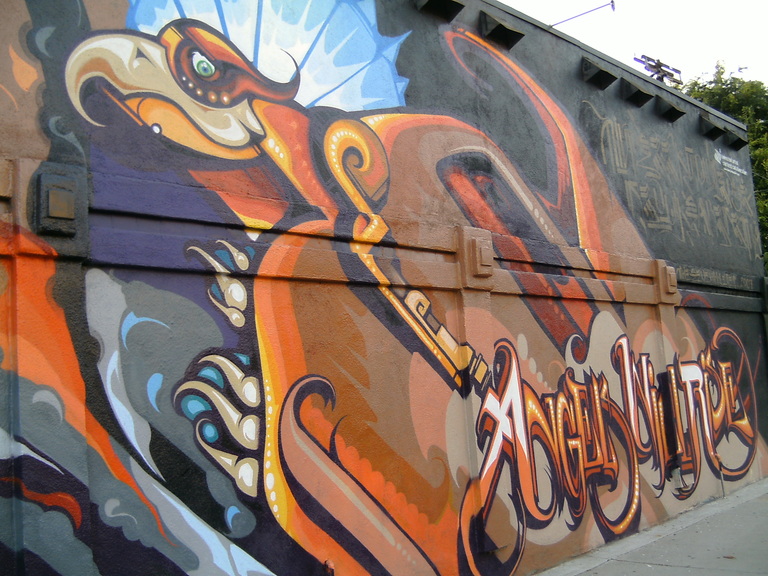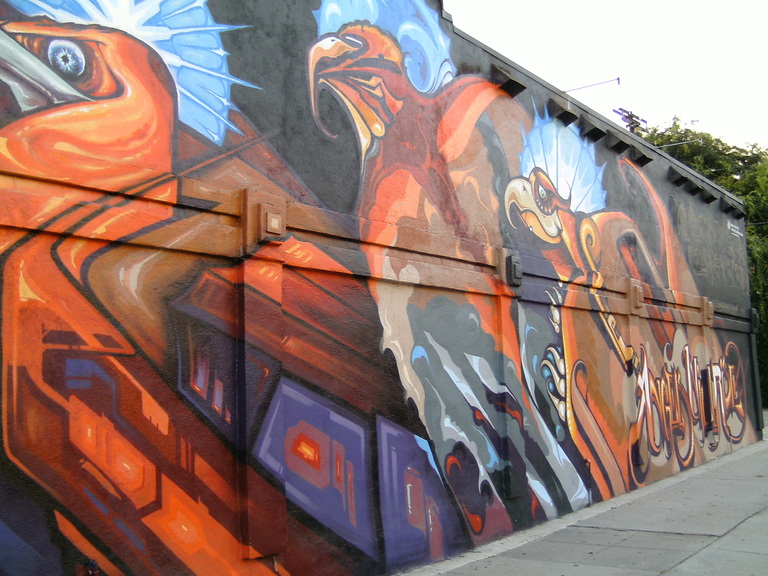 And that pretty much sums up the pictures I took on Sunday. On Monday, I went out with my new friend Jack, who was quite interested in looking at shoes. We hit every single shoe store on Melrose and eventually made it to Beverly Center (a rather large mall.)I've never seen more shoes in one day in my entire life.
Once again, we took the train and got off at the Hollywood/Highland stop. On the way from the station, I saw this huge ad: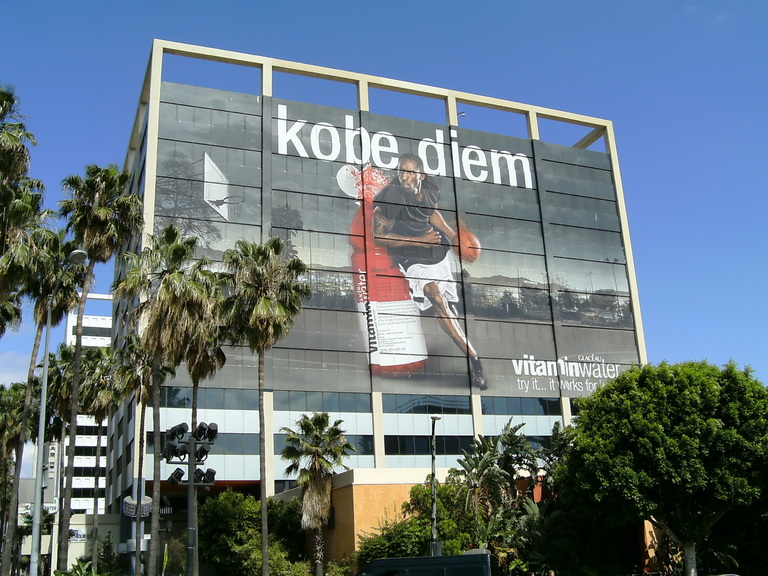 We debated whether the ad was painted on the building, or instead a series of screens attached to the surface of the building. What do you think?
On Melrose, this trike was parked: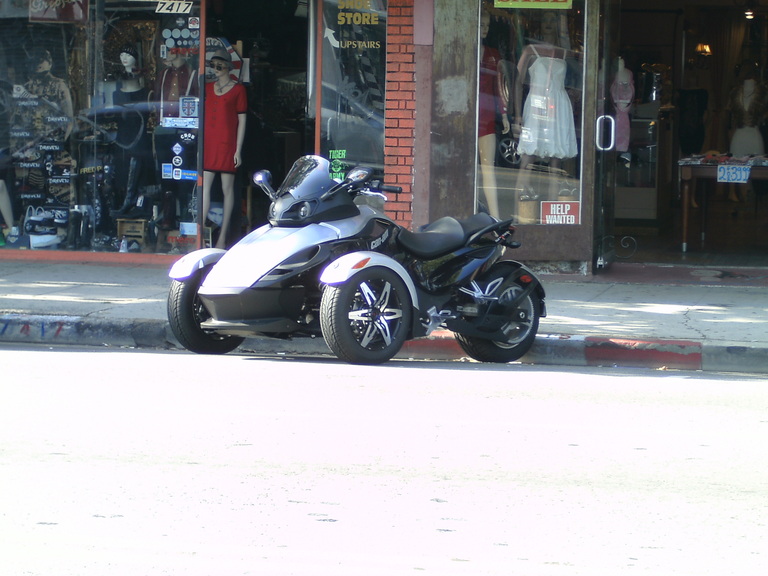 Also on Melrose, the LA Improv: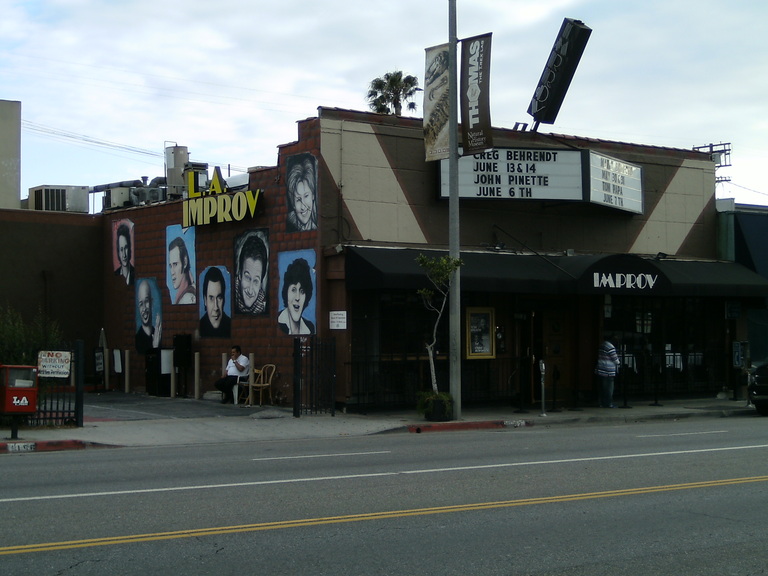 So those are the pictures I took while "out on the town." The most random things catch my eye, so I hope you enjoyed this motley assortment of pics :-)