Today I got my hair cut, and since I thought it looked good, I took a picture of it: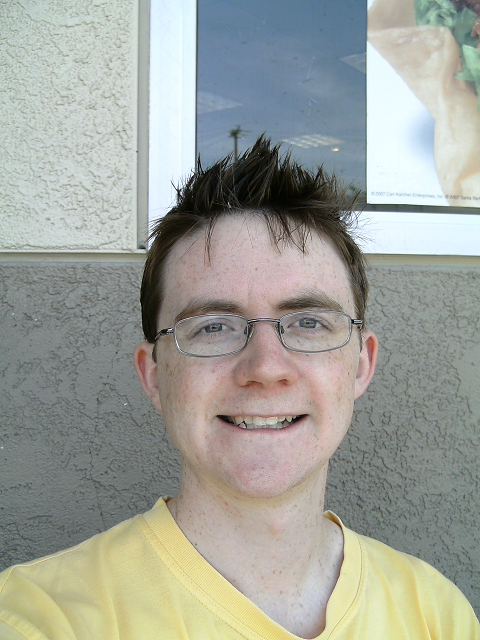 I took this picture right before I got on my bike for the ride home. I also decided to take the opportunity to get pictures of my bike before I rode home. I got some interesting looks from people as I walked across the parking lot, put my bag down next to my bike, pulled out a camera, and proceeded to take pictures of myself and my bike, which was parked right in front of the Carl's Jr.. Note that at the time of the pictures, the bike was still locked up, so nobody necessarily knew that it was mine. I glanced over in the middle of taking these shots to see a look of curiosity from one of the workers on break who poked her head around the corner. I wonder if she thought my K-Mart Huffy was some sort of rare collector's item that strangers would stop next to it and start taking pictures of it. After I went, I bet all she thought was, "Weirdo."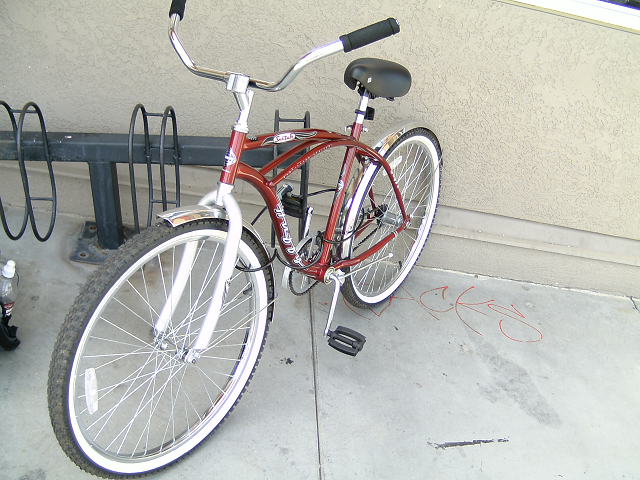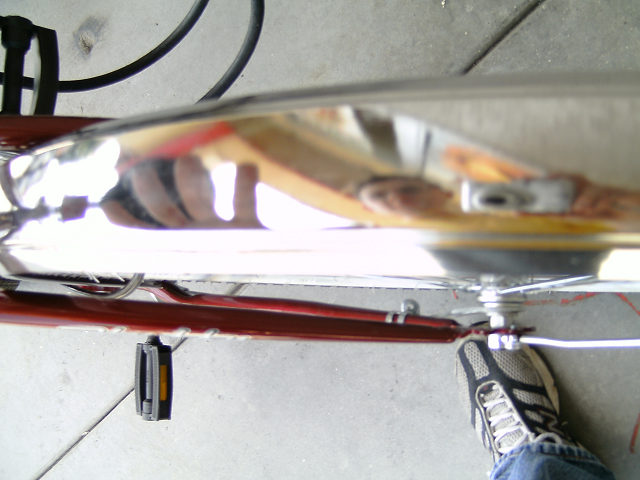 See my reflection in those shiny chrome fenders? STYLING!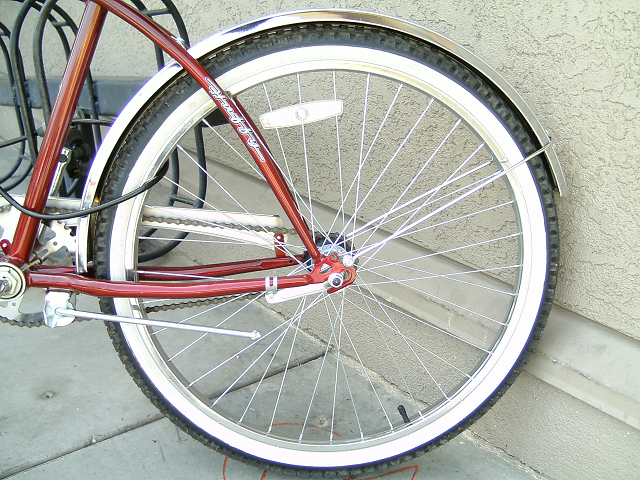 Notice the coaster brake on the back wheel – I thought I was done with those when I got my first 10 speed!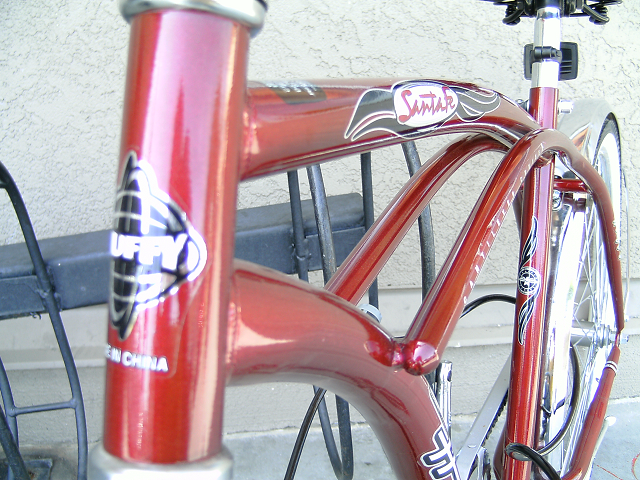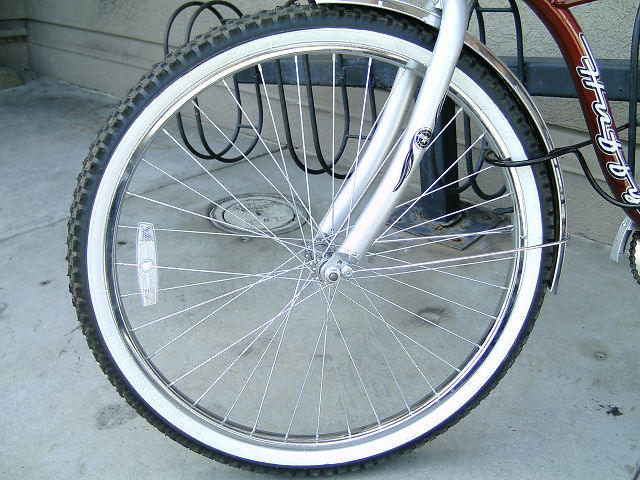 Classic Huffy style ;-)